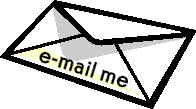 Over 27 years

in the business

We offer the finest of railing design features available on the market today.  Utilizing all the advantages of aluminum, our railings are strong, durable, rust and corrosion-free.  These characteristics make aluminum railings a practical, sound investment for the budget-minded consumer.

Fluted Round Colonial Aluminum 

Whether it's a new construction or remodeling job, our aluminum and fiberglass columns help provide the detail that distinguishes the extraordinary from the ordinary.  With a complete range of sizes in load-bearing and decorative styles, they add a touch of elegance that complements any structure.

Maintenance-free fence for perimeter fencing, pool railings, and dividers on residential, commercial, institutional and municipal housing


Aluminum Series 

990 Railing

Finial Cap for 900 Series Railing, shown in Light Bronze

Lehigh Valley Railing

 Lower Macungie, PA 18062

610-861-1947       

Aluminum Square Panel Columns

Serving the entire 

Lehigh Valley

This page was last updated: October 18, 2018